Quiz Virgin Records: 40 Years of Disruptions
Verdy, 8 years ago
0
3 min

read
530
Apa yang lebih tepat dari sebuah perayaan 40 tahun label rekaman ternama, selain sebuah album kompilasi yang mewakili perjalanan label musik tersebut. Ya, Virgin Records menggenapkan usianya ke 40 tahun. Dengan sebuah pengakuan dari sang kreator Sir Richard Charles Nicholas Branson sebagai label rekaman yang ia sebut "a desire to challenge conceptions and be risk-takers".
Lihat saja pengisi total 46 tracks dalam 3 disc ini, dari berbagai era, berbagai genre, dengan keunikan pada zamannya. Jika ingin merasakan perjalanan sejarah Virgin Records, maka album ini wajib anda miliki.
Album ini dirilis oleh Universal Music Indonesia, dengan harga 100rb untuk 3 CD. Dapatkan segera di toko-toko CD terdekat.
Dan untuk melengkapi perayaan ini,  Universal Music Indonesia dan CreativeDisc mengadakan kuis berhadiah buku tentang 40 tahun Virgin Records.
Caranya:
Miliki album "Various Artist – Virgin Records: 40 Years of Disruptions" rilisan UMI.
Kirimkan foto kamu bersama CD "Various Artist – Virgin Records: 40 Years of Disruptions" melalui twitter dan mention @Universal_Indo serta @creativedisc, dengan hashtags #UMICDVirgin40.
Batas waktu pengiriman foto adalah Senin, 10 Februari 2014
Akan dipilih 3 orang pemenang yang beruntung.
Tracklist "Various Artist – Virgin Records: 40 Years of Disruptions":
CD 1
1. Mike Oldfield – Tubular Bells – Opening Theme (3:17)
2. Sex Pistols – God Save The Queen (3:19)
3. Phil Collins – In The Air Tonight (5:26)
4. The Human League – Don't You Want Me (3:58)
5. XTC – Senses Working Overtime (4:34)
6. Malcolm McLaren – Buffalo Gals (3:40)
7. Heaven 17, John Baker – Temptation (3:34)
8. UB40 – Red Red Wine (3:03)
9. Culture Club – Do You Really Want To Hurt Me (4:21)
10. Genesis – Mama (6:51)
11. Philip Oakey, Giorgio Moroder – Together In Electric Dreams (3:50)
12. Simple Minds – Don't You (Forget About Me) (4:21)
13. Bryan Ferry – I Put A Spell On You (3:56)
14. T'Pau – China In Your Hand (4:00)
15. Inner City – Good Life (3:55)
16. Neneh Cherry – Buffalo Stance (4:07)
17. Soul II Soul, Caron Wheeler – Back To Life (However Do You Want Me) (3:46)
18. Massive Attack – Unfinished Sympathy (5:14)
19. Enigma – Sadeness – Part I (4:16)
CD 2
1. Meat Loaf – I'd Do Anything For Love (But I Won't Do That) (5:25)
2. Pato Banton, Reggae Revolution, Ali & R – Baby Come Back (3:51)
3. Shaggy – Boombastic (3:52)
4. Everything But The Girl – Walking Wounded (4:01)
5. Spice Girls – Wannabe (2:53)
6. The Chemical Brothers – Block Rockin' Beats (3:25)
7. Daft Punk – Around The World (4:00)
8. Air – Sexy Boy (3:50)
9. The Verve – Bitter Sweet Symphony (5:59)
10. KT Tunstall – Black Horse And The Cherry Tree (2:52)
11. Lenny Kravitz – Fly Away (3:43)
12. The Kooks – Naive (3:26)
13. Laura Marling – Ghosts (3:02)
14. deadmau5, Rob Swire – Ghosts 'n' Stuff (3:11)
15. David Guetta, Sia – Titanium (4:05)
16. professor Green, Emeli Sande – Read All About It (3:56)
17. Swedish House Mafia, John Martin – Don't You Worry Child (3:32)
18. Emeli Sande – Next To Me (3:16)
19. Bastille – Pompeii (3:37)
20. Naughty Boy, Sam Smith – La La La (3:41)
21. CHVRCHES – Gun (3:53)
CD 3
1. Bastille – (I Just) Died In Your Arms (3:20)
2. KT Tunstall – Sledgehammer (4:25)
3. Corinne Bailey Rae – Jealous Guy (4:54)
4. The Kooks – Teardrop (4:01)
5. Ella Eyre – We Don't Have To Take Our Clothes Off (3:52)
6. Josh Record – Only You (2:31)
Dan ini dia para pemenangnya:
@allanarthur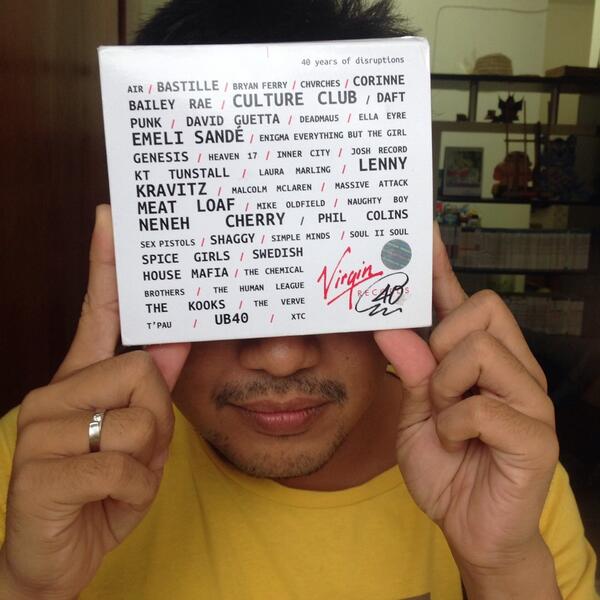 @KaCaKaCaK

@ogik_artha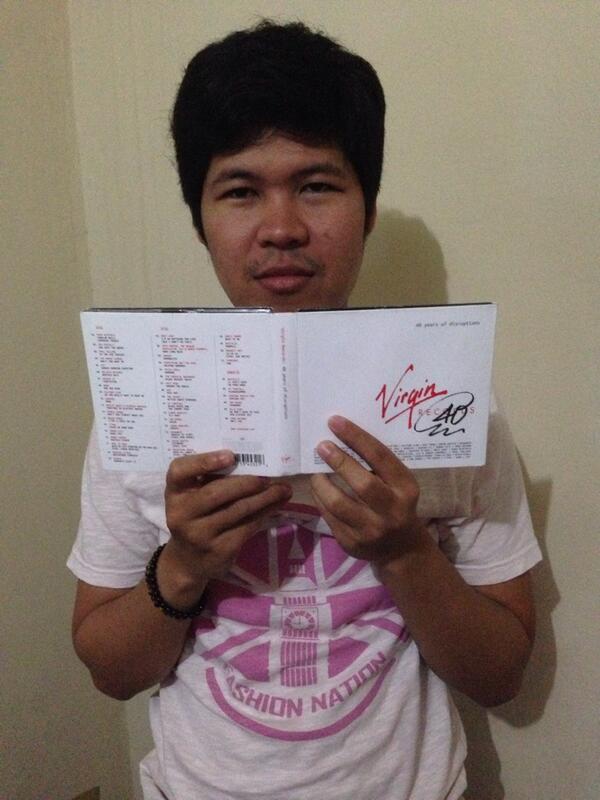 Related posts