August Artist of the Month: Sam Smith
welly, 7 years ago
3
2 min

read
1042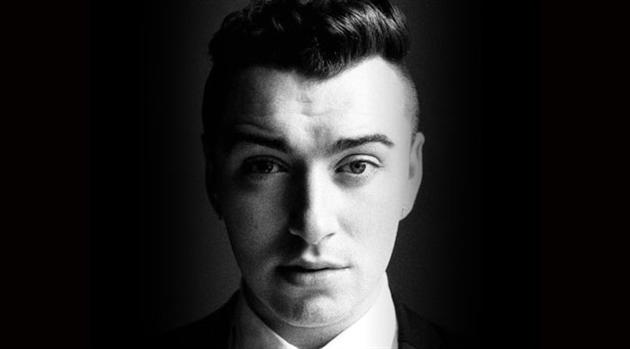 Dari London ke seluruh penjuru dunia. Kini, setiap insan dapat mendengarkan vokal dan menikmati musiknya. We're talking about the hottest male on the globe right now: Sam Smith. Dengan album yang diproduksi dari hati, "In the Lonely Hour", Sam berhasil memikat hati para penikmat musik untuk serentak memuja keberadaannya. Berawal dari kolaborasi dengan Latch dan berlanjut dengan Naughty Boy, Sam langsung dikenali dengan keunikan vokal yang ia miliki. 'Latch' dan 'La La La' begitu memesona. Keduanya telah menyapu bersih sukses di tangga lalu US, UK, dan Asia.
Relevan sebagai featured artist, tantangan Sam adalah menjual namanya sebagai artis utama. Di awal 2013, Sam merilis 'Lay Me Down' yang menjadi cikal bakal lahirnya album debutnya di pertengan tahun ini. Keunikan yang ia tawarkan saat mengawinkan pop dengan R&B diperkaya dengan vokal yang soulful, menjadikan pria 22 tahun ini menonjol di antara para pendatang baru lain. Pesaing terkuat Sam di masa awal ini adalah John Newman, yang berhasil merampas Brand New For 2014. Tapi, kemanangan Sam di dua ajang bergengsi lain; BBC dan BRIT Awards membuktikan bahwa ia juga punya kekuatan sebagai pemain baru untuk ikut diperhitungkan.
Barulah saat 'Money on My Mind' dirilis, kerja keras Sam dalam mempersiapkan gempurannya ke industri ini berasa telah terbayar. Tempaan ilmu di sekolah seni, berikut pelajaran privat tahunan dengan musisi jazz Joanna Eden memberi kualitas terhadap produk yang ia hasilkan. Lagu ini berhasil duduk di nomor terhormat chart single UK, berikut single berikutnya, 'Stay With Me' yang hadir dua bulan setelahnya.
Heartfelt, emotional, and honest. Itulah tiga kata yang paling jelas menggambarkan kondisi album debut Sam, "In the Lonely Hour". Sebagai salah satu yang terbaik di 2014, album ini berisi 10 track yang menguras hati sang artis dan memperdaya pendengar lewat curahannya. Layaklah album ini diberi penghargaan untuk disimak dan dihayati selama Agustus sebagai Album of the Month, dengan Sam Smith dinobatkan sebagai Artist of the Month. Dengan rencana perilisan 'I'm Not the Only One' yang semakin dekat, dunia tampaknya tak akan pernah puas dengan musik apik dari Sam Smith. Maka dari itu, Universal Music Indonesia dan CreativeDisc ingin membantu menghapus dahaga dan mendedikasikan bulan istimewa ini bagi para pecinta Sam.
Baca Review Album Of The Month "Sam Smith – In The Lonely Hour" disini
Official Website Sam Smith
Official Facebook Sam Smith
Official Twitter @SamSmithWorld
Official Twitter @Universal_Indo
(Ai Hasibuan / CreativeDisc Contributors)
Related posts