Di minggu ketiganya, album "Beauty Behind the Madness" milik The Weeknd masih mendominasi Billboard 200. Ia masih betah duduk di posisi puncak dengan penjualan sebanyak 99.000 kopi, sebagaimana yang diumumkan oleh Nielsen Music.
Ini menambah daftar prestasi yang diraih oleh album ini, karena ia menjadi album kedua untuk tahun ini yang bisa bertahan lebih dari dua minggu di posisi #1 Billboard 200, setelah sebelumnya prestasi yang sama diraih oleh album "1989" milik Taylor Swift. Album pop Swift tersebut duduk di posisi #1 selama 3 minggu berturut-turut dalam periode 10 Januari hingga 24 Januari.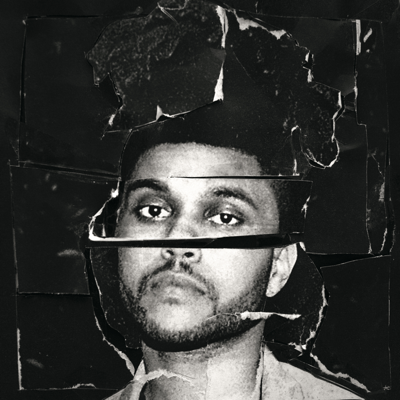 "Beauty Behind the Madness" sukses dalam menahan album-album baru minggu lalu untuk bisa menjuarai chart ini, seperti album "That's the Spirit" milik band rock Bring Me the Horizon collects yang berada di #2 dengann penjualan sebanyak 62.000 kopi. Debutan lain berada di posisi #3, yaitu "Illinois" milik penyanyi country Brett Eldredge dengan 51.000 kopi.
Di posisi #4, band rock lain hadir menghuni, yaitu Slayer, dengan album barunya, "Repentless" dengan 50.000 kopi dan penutup 5 besar adalah "1989" milik Swift yang ternyata masih betah berada di 10 besar Billboard 200, dengan penjualan sebanyak 41.000 kopi.
Berikut 10 besar Billboard 200 untuk minggu ini:
1. "Beauty Behind the Madness" – The Weeknd (99,000)
2. "That's the Spirit" – Bring Me the Horizon (62,000)
3. "Illinois" – Brett Eldredge (51,000)
4. "Repentless" – Slayer (50,000)
5. "1989" – Taylor Swift (41,000)
6. "Kill the Lights" – Luke Bryan (37,000)
7. "Got Your Six" – Five Finger Death Punch (34,000)
8. "The Story of Sonny Boy Slim" – Gary Clark Jr. (28,000)
9. "X" – Ed Sheeran (26,000)
10. "Paper Gods" – Duran Duran (25,000)
Haris
CreativeDisc Contributor
@oldeuboi
Related posts