The Temper Trap akhirnya akan membawa album baru. Mereka telah mengumumkan album ketiga mereka yang berjudul "Thick As Thieves" yang akan dirilis pada tanggal 10 Juni 2016 oleh Infectious Music / Liberation Music / Glassnote Records. Kabar gembiranya, album ini sudah bisa dipre-order.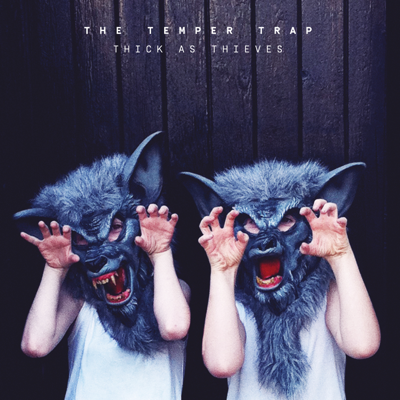 Dan berbarengan dengan ini, The Temper Trap juga merilis sebuah single sebagai jagoan yang berjudul 'Fall Together', sebuah mengumumkan akan sebuah tur yang akan berlangsung di Inggris.
Berikut tracklist untuk albumnya:
1. Thick As Thieves
2. So Much Sky
3. Burn
4. Lost
5. Fall Together
6. Alive
7. Riverina
8. Summer's Almost Gone
9. Tombstone
10. What If I'm Wrong
11. Ordinary World
Sedangkan berikut adalah jadwal turnya:
MEI
25 Glasgow, Art School
27 Manchester, Dot to Dot Festival
28 Bristol, Dot to Dot Festival
29 Nottingham, Dot to Dot Festival
31 Oxford, O2 Academy
JUNI
01 London, Moth Club
12 London, Field Day
JULI
24 Huntingdon, Secret Garden Party
Album "Thick As Thieves" akan menandakan sebagai kali pertama The Temper Trap akan bekerjasama dengan penulis lagu lain. Tercatat nama-nama seperti Justin Parker (Lana Del Rey, Sia, Bat For Lashes), Ben Allen (Animal Collective, Deerhunter) dan Malay (Frank Ocean, Zayn Malik) akan memberi kontribusi mereka di album tersebut.
Dengar 'Fall Together' di bawah ini:
Related posts