Festival musik "iHeatRadio ALTer EGO" ke-empat, yang akan menampilkan nama-nama besar dalam skena rock alternatif, akan terlihat sedikit berbeda di tahun 2021 mendatang.
Selain acara yang akan berlangsung di tanggal 28 Januari tersebut akan berlangsung secara virtual, livestream gratis ini akan menawarkan banyak hal untuk para fans, termasuk penampilan dari bintang muda yang sedang bersinar terang, Billie Eilish, selain band rock kenamaan Foo Fighters.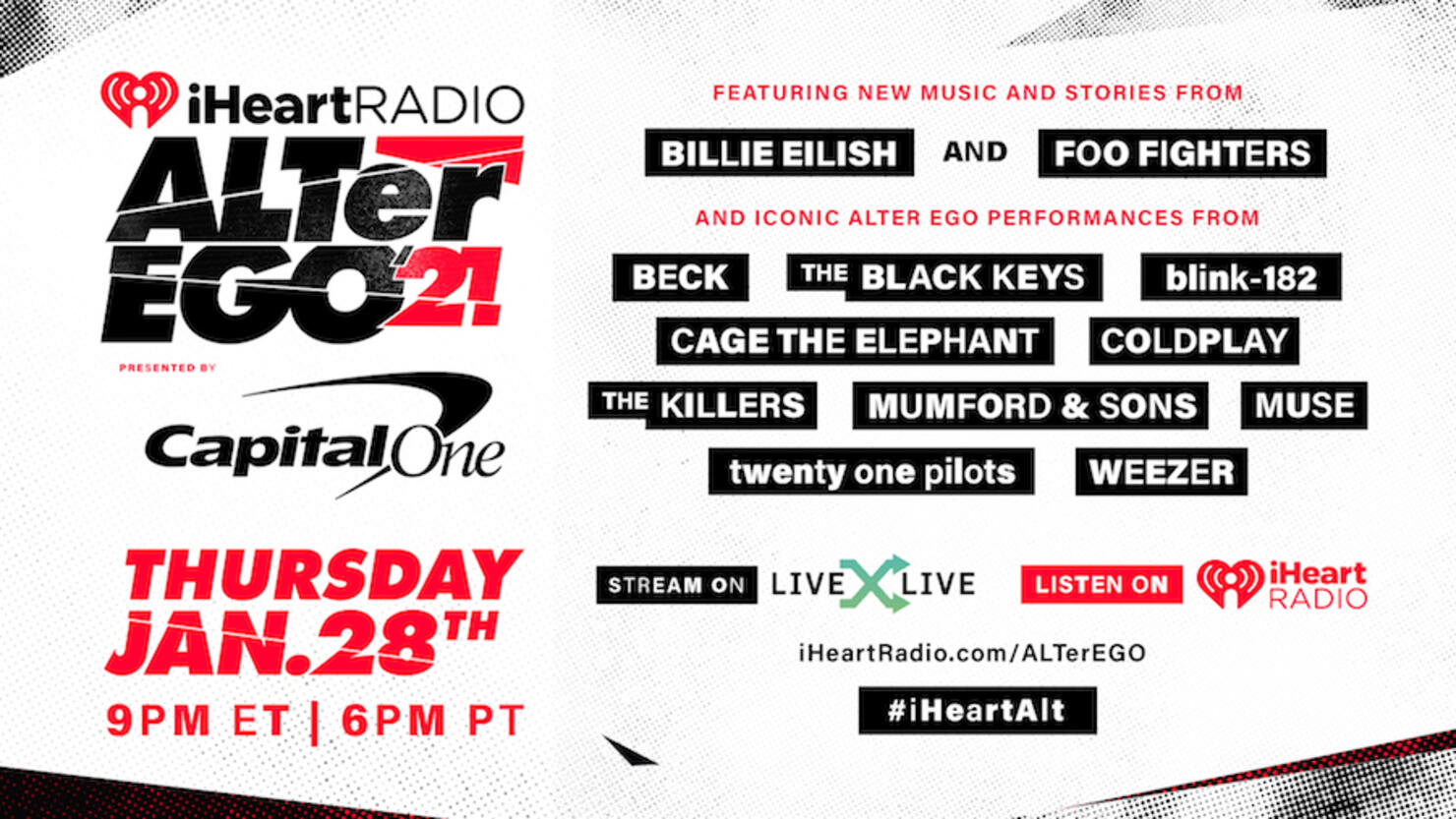 Selain line-up untuk tahun ini, para fans juga mendengar kembali penampilan dari jajaran musisi yang pernah tampil sebelumnya, seperti The Black Keys, Cage The Elephant, Coldplay, Mumford & Sons, Muse, dan twenty one pilots.
Dipandu oleh Woody dari "The Woody Show" dari iHeartRadio ALT 98.7, festival akan distreaming oleh LiveXLive, selain juga diputar di lebih dari 80 stasiun iHeart Alternative & Rock iHeartRadio lintas Amerika Serikat mulai pukul 6 pagi PST.
Related posts