Agenda fashion tahunan penting, Met Gala, telah berlangsung untuk edisi 2021, yang menandakan sebagai pembukaan pameran tahunan Met Costume Institute yang berlangsung di Metropolitan Museum of Art, New York City.
Biasanya Met Gala diadakan di Senin pertama bulan Mei, tapi untuk tahun ini terpaksa ditunda beberapa bulan akibat pandemi COVID-19. Dan sebagaimana biasa, Met Gala selalu mengusung tema yang berbeda, dengan tahun ini ada dua bagian, yaitu "In America: A Lexicon of Fashion" dan "In America: An Anthology of Fashion."
Yang juga berbeda, Met Gala tahun ini dipandu oleh satu tamu spesial, tapi beberapa sekaligus, yaitu aktor Timothée Chalamet, musisi Billie Eilish, penyair Amanda Gorman, dan bintang tenis Naomi Osaka.
Tentu saja para undangan hadir dengan interprestasi mereka untuk tema yang diusung, termasuk para musisi yang datang tahun ini, seperti Lil Nas X dengan tema gladiator-nya, Billie Eilish yang menghadirkan gelamoritas Hollywood klasik, Rihanna yang menghadirkan spektrum warna gelap, Olivia Rodrigo yang terinspirasi dari skena pop-punk dalam balutan bodysuit Saint Laurent.
Sementara Rosé yang merupakan salah satu member girl group K-pop kenamaan, BLACKPINK, melakukan debut Met Gala sebagai duta Saint Laurent dan hadir bersama Creative Director Anthony Vaccarello. Rosé bukan satu-satunya yang mencatatkan sejarah sebagai artis K-pop perempuan pertama yang menghadiri Met Gala, karena ada juga "seniornya" dan mantan rekan seagensi-nya, CL, yang juga hadir di tahun ini.
Lil Nas X
Billie Eilish
Rihanna
Olivia Rodrigo
Rosé & Anthony Vaccarello
CL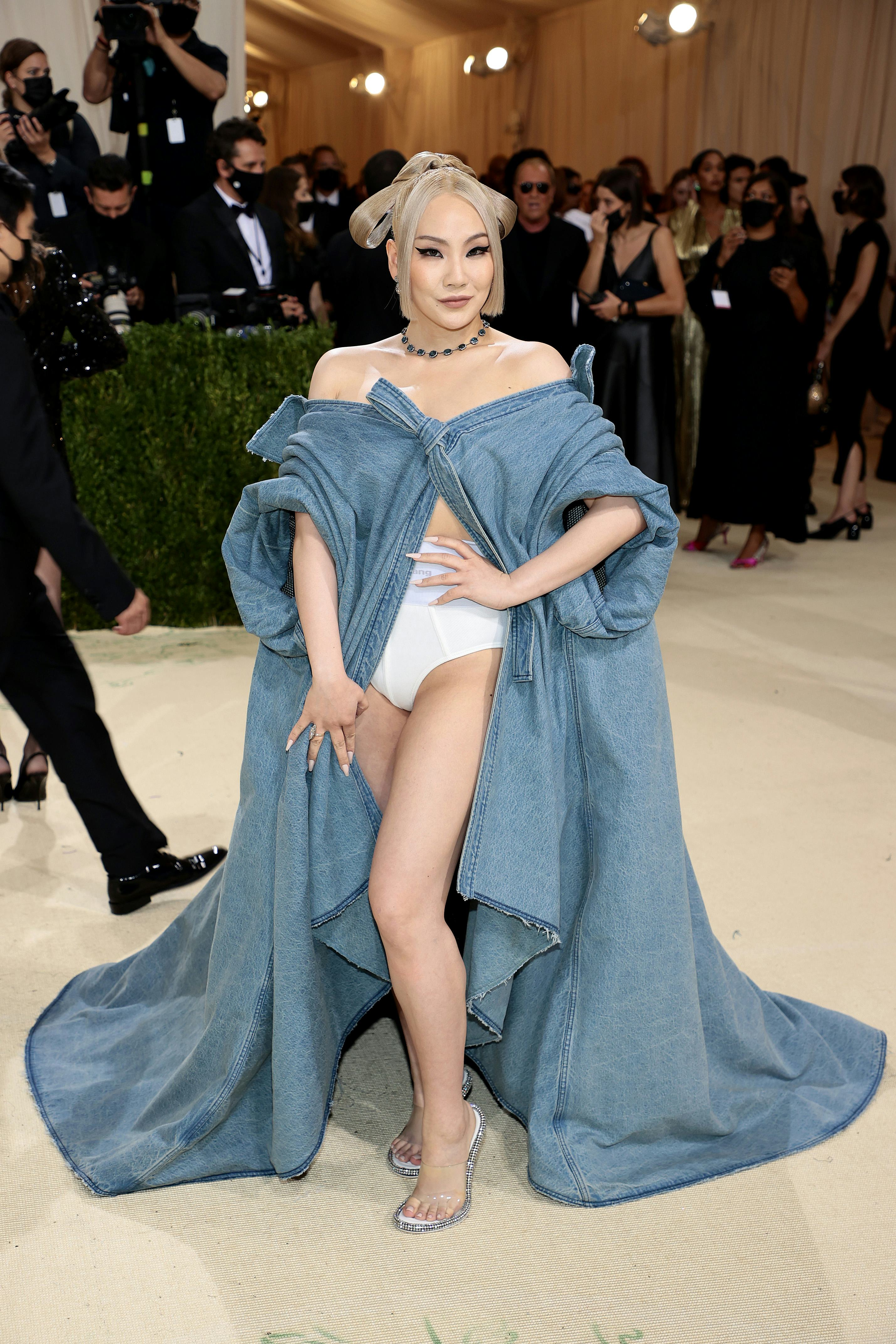 Lorde
Megan Thee Stallion
Chloe x Halle Bailey
Untuk lebih lengkapnya bisa disimak di sini.
Related posts