Top 10 Break-up Song by Female Vocalist of the 00's
welly, 10 years ago
37
6 min

read
275
'I Will Survive' secara lirik dan musik memang yahud luar biasa. It's an anthem of female empowerment! Liriknya yang sangat menginspirasi untuk bangkit dari kegagalan cinta dan menyadari kekuatan dalam diri untuk bertahan. Karena putus cinta juga bukan akhir dari segalanya. Nah, dari semangat 'I Will Survive' tersebut, terkumpullah 10 lagu dari 10 tahun dalam dekade 2000 hingga 2009 yang kurang lebih memiliki spirit yang sama dengan 'I Will Survive'. Para vokalis cewek ini benar-benar tahu bagaimana cara mengobati luka hati sekaligus berjalan ke depan untuk mencari cinta sejati. Lagu-lagu ini diurutkan berdasarkan polling di Facebook yang melibatkan 19 orang responden.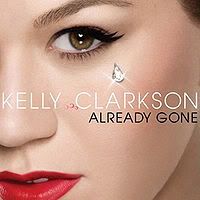 1. Kelly Clarkson – Already Gone (2009)
Sebenarnya untuk urusan break-up song, Kelly Clarkson termasuk salah satu yang terhebat. Ingat bagaimana dia mengekspresikan kebahagiaannya lepas dari cowok yang selama ini terikat dengannya di 'Since U Been Gone'? Dan naluri itu semakin dahsyat dalam lagu rock dengan lirik yang sangat ekspresif 'Never Again'. Kalau di 'Already Gone' ini, Kelly menyikapi perpisahan itu dengan cara yang baik-baik. Udah nemu jalan buntu, maka disimpulkan "there's no moving on, so I'm already gone". Hal positif kayak gini yang biasanya meminimalisir rasa sakit hati. Lihat Music Videonya
2. JoJo – Leave (Get Out) (2004)
Untuk urusan ketegasan, lagu ini punya banget! Pertama, dia yang nyuruh si cowok untuk pergi karena dia juga udah ga betah sama semua tingkah cowok tersebut, "get out, right now, it's the end of you end me". Kedua, dia juga teguh pendirian untuk tetap tidak menerima si cowok, "I wanted you right here with me but I have no choice you've gotta leave, because my heart is breaking", dan terakhir, dia enggak mau nangis untuk si cowok, "but I refuse to cry, no tears will fall from these eyes". Bravo!!! Lihat Music Videonya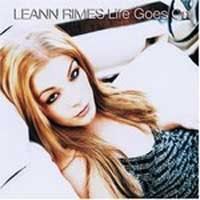 3. LeAnn Rimes – Life Goes On (2002)
Satu dua cinta berlalu, hidup terus berjalan. Ini lagu yang maknanya nge-hits banget! 'Life Goes On' selain inspiratif juga penanda pergerakan musik LeAnn Rimes dari country ke arah pop. "Shame on you if you fool me once, shame on me if you fool me twice". Berani menerima kenyataan dan melangkah maju untuk esok yang lebih cerah! I love this song!! "life goes on, and it's only gonna make me strong, it's a fact, once you get on board, say good-bye cause you can't go back" Lihat Music Videonya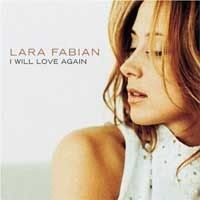 4. Lara Fabian – I Will Love Again (2000)
Kalau Gloria Gaynor teriak kencang kalau dia bakal bertahan, yang ini lebih fokus teriakannnya. Lara Fabian dalam kali pertamanya menyajikan musik dalam Bahasa Inggris, dia langsung mengajak kita semua untuk tidak bersedih-sedih dan percaya kalau 'I Will Love Again'. Bagian terkuat dari liriknya adalah di bagian akhir lagunya "you can't stop me from loving again, breathing again, feeling again, I know, one day, I'll love again" plus musik dance yang mengiringinya membuat kesan "survive" itu nyata. Lihat Music Videonya
5. Jessica Simpson – I Belong To Me (2006)
Satu ballad mungkin bisa mewakili rasa sakit hati sekaligus menguatkan diri sendiri kalau kita masih mampu berjalan meskipun sendirian. Dianne Warren menciptakan lagu penuh makna tentang kehidupan nyata Jessica Simpson pasca perceraiannya dengan Nick Lachey. 'I Belong To Me' memiliki segalanya untuk Jessica mengungkapkan segala rasa yang ia punya saat itu. "Love don't mean changing who you are to be who somebody wants you to be, nobody's got to belong to nobody". Lihat Music Videonya
6. Katharine McPhee – Over It (2007)
Terkadang mikir kalau abis putus untuk berteman itu basi, perlu soundtrack untuk itu? Pilihlah ini, 'Over It' dari Katharine McPhee. Karena hal tersebut terpajang jelas dalam liriknya, "moving on, it's my time, you never were a friend of mine". Hingga akhirnya saat itu tiba, kita sudah lupa segalanya "hurt at first, a little bit, but now I'm so over, I'm so over it!". Dan di video klipnya juga tampak jelas bagaimana Kat menunjukkan kepada sang mantan bahwa she's so over him! Lihat Music Videonya
7. Duffy – Rain On Your Parade (2008)
Pertama-tama, ucapkan hal-hal yang baik untuknya, "I wish you well, I hope you survive, I hope you live on baby" kemudian kasih tau maksud dan tujuannya "so I can watch you cry". Buat dia tidak bahagia dengan cara menghantuinya, terus-terusan. "I'm gonna rain on your parade, no, I won't take it again, and I'll keep raining, raining, raining over you". Aku suka bagaimana Duffy mendramatisir semuanya dan merubah ketidaknyamanan pada dirinya menjadi ketidaknyamanan pada si mantan. Lihat Music Videonya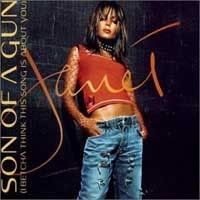 8. Janet with Carly Simon ft Missy Elliott – Son Of A Gun (I Betcha Think This Song Is About You) (2001)
Dari awal hingga akhir lagu, Janet mengumpat soal kebejatan si cowok. Semuanya untuk apa? Untuk membuat lempang di dada, kalau dia emang 'Son Of A Gun'. "Ha, ha, who, who, thought you'd get the money, too, greedy, greedy, greedy, try to have the cake and eat it, too". Dan lirik-lirik itu tadi semua dibuat jadi kayak sindiran dengan menambahkan hit Carly Simon yang judulnya 'You're So Vain' yang dinyanyikan bareng untuk bagian chorusnya "I betcha think this song is about you, don't you, don't you, don't you". Dan di video klipnya juga tampak Janet dan genk membalas dendam pada si 'Son of a Gun'. Lihat Music Videonya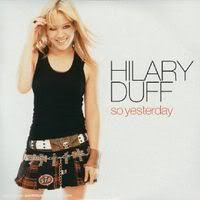 9. Hilary Duff – So Yesterday (2003)
Ga nyangka ya kalau ternyata lagu ini dari tahun 2003. 'So Yesterday' adalah git single dari debut album "Metamorphosis" milik Hilary Duff. Cara penyampaian yang sopan dengan kata-kata yang selalu mengalahkan si cowok bisa benar-benar jitu mengangkat kepercayaan diri kita dari sakit hati. "If you're over me, I'm already over you, if it's all been done, what is left to do, how can you hang up if the line is dead, if you wanna walk, I'm a step ahead, if you're moving on, I'm already gone, if the light is off then it isn't on" plus jangan lupa ambil mana-mana yang kamu suka darinya, "but I'm gonna keep your jeans and your old black hat – cause I wanna, they look good on me, you're never gonna get them back" dan tutup semua dengan menyatakan kalau dia basi! Lihat Music Videonya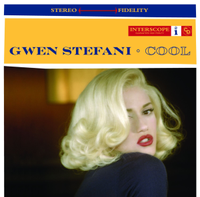 10. Gwen Stefani – Cool (2005)
Ini pengalaman pribadi Gwen Stefani. Lagu 'Cool' menceritakan tentang kisah cintanya yang sudah kandas dengan Tony Kanal. Intinya aku bahagia, dia juga bahagia, dan kita udah enggak ada masalah lagi. "After all that we've been through I know we're cool". Lagu yang diciptakan oleh Gwen bareng Dallas Austin ini memberi pilihan lain untuk kita setelah berakhirnya sebuah hubungan. Kalau kita bisa melupakan semua kebahagiaan yang dirasakan bersama dan merasa bahagia atas hubungan yang baru satu sama lain, hey I think we're really cool! Lihat Music Videonya
(Ai Hasibuan / CreativeDisc Contributors)
Punya Break-Up Song versi kamu sendiri? Sebutin dong disini, dan kenapa?
Related posts