Behind The Music: Glen Ballard
welly, 11 years ago
7
5 min

read
1824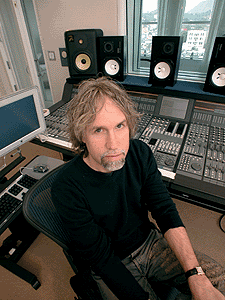 Pasti enggak bisa menolak kehebatan rekaman "Jagged Little Pill" dari Alanis Morissette kan? Nah, orang yang kita bahas di Behind The Music edisi ini adalah produser yang melambungkan nama Alanis lewat rekaman tersebut. Dialah pria asal Natchez, Mississippi yang terlahir ke dunia ini pada tanggal 1 Mei 1953 silam. Glen Ballard, penulis lagu, produser, dan juga multi instrumentalis ini sebenarnya bukan orang baru di dunia musik saat dirinya bekerjasama dengan Alanis di tahun 1995. Beliau sudah sangat akrab dengan dunia di balik layar bagi artis-artis besar dunia. Contohnya Michael Jackson. Untuk sang legenda, Ballard berkontribusi dalam album terlaris sepanjang masa "Thriller". Selain itu, Ballard juga ikut serta dalam pengerjaan album MJ lainnya, "Bad" dan "Dangerous". Hafal banget lirik lagu "Man In The Mirror" kan? Itu adalah ciptaan pria berusia 57 tahun ini!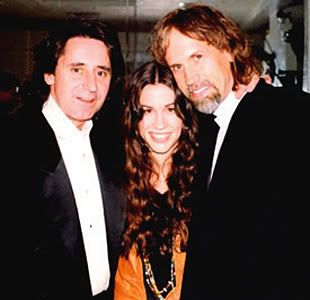 Dalam rentang dekade 80'an, Ballard bekerjasama dengan nama-nama dari kalangan R&B, country, pop, jazz, hingga dance. Sebut saja, Patti Austin, Teddy Pendergrass, dan Paula Abdul. Tidak hanya solois, Ballard pun pernah berkontribusi untuk grup Pointer Sisters. Dan tidak hanya penyanyi, aktor pun digarapnya. Adalah debut album "All I Need" dan 2nd album "Lighting Up The Night" dari aktor Jack Wagner. Bintangnya semakin bersinar terang di dekade berikutnya, yaitu 90'an. Selain melanjutkan kerjasama dengan MJ, Paula Abdul, dan Jack Wagner, Ballard juga berkonsentrasi pada "penemuan-penemuan" bersejarah. Seperti yang diungkapkan di awal, kalau dialah yang memberi sentuhan emas pada rekaman debut Alanis Morissette. Dimana album ini menduduki posisi pertama dalam daftar 200 album terbaik Billboard untuk dekade tersebut! Sangat memuaskan. Dalam album "Supposed Former Infatuation Junkie" pun Alanis dibantu olehnya. Dengan hit yang tidak mungkin kita tidak tau, 'Thank U' di tahun 1998. Ballard juga bertanggung jawab dalam rekaman perdana Wilson Phillips di tahun 1990 dan melanjutkannya dalam album kedua trio asal Los Angeles, California tersebut. Ballard hadir dalam rekaman debut anak didik Mariah Carey, Trey Lorenz di tahun 1993, dan di akhir dekade, tampil dalam album Chapter I: A New Beginning dari kuartet The Moffatts bersaudara.
Bukan hanya itu goal yang dicapainya selama rentang waktu 10 tahun. Di antara tahun 1990 hingga 1999, Ballard juga bekerjasama dengan KT Oslin, Lea Salonga, Evelyn King, Sheena Easton, Van Halen, Aerosmith, The Corrs, dan Curtis Strigers. Menambah variasi hasil karya musik yang mampu dia kreasikan. Kepiawaiannya dalam memproduseri membuat grup band No Doubt terpikat. Album "The Return Of Saturn" di tahun 2000 merupakan salah satu kerja kerasnya. Dilanjutkan dengan pengerjaan album dari band rock alternatif Dave Matthews Band (Everday-2001), penyanyi asal Italia Elisa (Pearl Days-2004), band Christian metal P.O.D (Testify-2006), hingga legenda Annie Lennox (Songs Of Mass Destruction-2007). Karyanya yang notable sepanjang dekade 2000-2009 juga termasuk menulis lagu dalam debut album Lisa Marie Presley, menulis lagu dalam debut album berbahasa Inggris sensasi Latin Shakira, menjadi co-produser untuk album Goo Goo Dolls dan Anastacia. Yang bahkan membuat bangga adalah, lagu ciptaannya bersama Anastacia, 'Boom' dijadikan lagu resmi untuk pagelaran Piala Dunia FIFA tahun 2002 silam.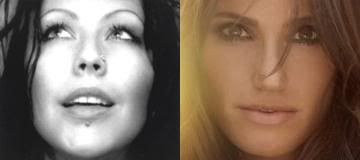 "When there's no one else, look inside yourself, like your oldest friend, trust the voice within"
Penggalan lirik di atas adalah salah satu lagu terbaik yang pernah dinyanyikan oleh Diva Pop Christina Aguilera. 'The Voice Within' dari tahun 2003. Lagu ini diciptakan oleh Xtina bersama Ballard. Tau Idina Menzel? Dia sempat tampil dalam serial Glee sebagai Shelby Corcoran, ibu biologisnya Rachel. Nah, Ballard pun pernah bekerjasama dengan binatang broadway ini. Tepatnya di album terakhir Menzel, "I Stand" yang dirilis tahun 2008 lalu. Sangat banyak yang telah diberikan Ballard pada dunia musik. Dengan kebolehannya dalam meramu musik, merangkum kata, dan menyampaikannya dalam melodi indah, pendengar merasa terhibur akan kehadiran karya-karyanya. Dan semoga dekade ini Ballard tetap berkarya, sebagai dedikasinya dalam dunia musik.
(Ai Hasibuan / CreativeDisc Contributors)
Discography
* Michael Jackson — Thriller (1982)
* Pointer Sisters — Break Out (1983)
* Patti Austin — Patti Austin (1984)
* Jack Wagner — All I Need (1984)
* Jack Wagner — Lighting Up the Night (1985)
* Teddy Pendergrass — Workin' It Back (1985)
* Michael Jackson — Bad (1987)
* Jack Wagner — Don't Give Up Your Day Job (1987)
* Paula Abdul — Forever Your Girl (1989)
* Paula Abdul — Shut Up And Dance (1990)
* Wilson Phillips — Wilson Phillips (1990)
* Curtis Stigers — Curtis Stigers (1991)
* Michael Jackson — Dangerous (1991)
* Wilson Phillips — Shadows and Light (1992)
* Trey Lorenz — Trey Lorenz (1992)
* Jack Wagner — Alone in the Crowd (1993)
* K. T. Oslin — Greatest Hits: Songs from an Aging Sex Bomb (1993)
* Lea Salonga — Lea Salonga (1993)
* Evelyn King — Love Come Down: The Best of Evelyn "Champagne" King (1993)
* Alanis Morissette — Jagged Little Pill (1995)
* Sheena Easton — My Cherie (1995)
* Chynna Phillips — Naked And Sacred (1995)
* Curtis Stigers — Time Was (1995)
* Van Halen — Best of Volume I ("Me Wise Magic" and "Can't Get This Stuff No More") (1996)
* Aerosmith — Nine Lives (1997)
* The Corrs — Talk On Corners (1997)
* Alanis Morissette — Supposed Former Infatuation Junkie (1998)
* The Moffats — Chapter I: A New Beginning (1999)
* No Doubt — Return of Saturn (2000)
* Judith Owen — Limited Edition (2000)
* Bliss 66 — Trip to the 13th (2001)
* Shakira — "The One" (2001)
* Dave Matthews Band — Everyday (2001)
* Crashed… (2001)
* Christina Aguilera — Stripped (2002) (co-wrote The Voice Within)
* Lisa Marie Presley — To Whom It May Concern (2003)
* Elisa — Pearl Days (2004)
* Alanis Morissette — Jagged Little Pill Acoustic (2005)
* O.A.R. — Stories of a Stranger (2005)
* Anastacia — Anastacia (2004)
* Goo Goo Dolls — Let Love In (2006)
* P.O.D. — Testify (2006)
* Annie Lennox — Dark Road (2007)
* Carina Round — Slow Motion Addict (2007)
* Emmy Rossum — Inside Out (2007)
* Annie Lennox — Songs of Mass Destruction (2007)
* Anouk — Who's Your Momma (2007)
* A Hero Comes Home (2007)
* Idina Menzel — I Stand (2008)
* Anna Vissi — Apagorevmeno (2008)
ps. Karya Glen Ballard mana yang paling kamu suka?
Related posts