Penyanyi dan penulis lagu kenamaan, John Mayer, kembali ke dunia musik dengan EP terbarunya, "The Search of Everything: Wave One". EP ini melakukan debutnya di Billboard 200 di posisi #2. Dengan demikian Mayer sudah mendapatkan top 10 kedelapannya di tangga album ini.
"The Search of Everything: Wave One" terjual sebanyak 49.000 unit, di mana 38.000 di antaranya didapat melalui penjualan album secara tradisional, dalam penghitungan yang berakhir pada tanggal 26 Januari, sebagaimana yang dilaporkan oleh Nielsen Music.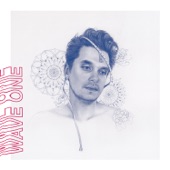 Mayer telah memutuskan untuk memecah album barunya yang telah lama dinanti-nantikan, "The Search for Everything", menjadi beberapa bagian dan dimulai dengan EP "Wave One". EP ini dirilis tanggal 20 Januari oleh Columbia Records dan menampilkan lead single "Love on the Weekend' yang baru saja menempati posisi #53 di Billboard Hot 100.
Sementara itu, album ketiga The Weeknd, "Starboy", masih perkasa untuk menduduki posisi puncak Billboard 200. Dalam pekan kelimanya sebagai juara #1, album terjual sebanyak 56.000 unit. Sebanyak 36.000 di antaranya berkat layanan streaming.
Sedangkan soundtrack film yang baru saja menorehkan rekor dengan menyabet 14 nominasi Oscar tahun ini, "La La Land", betah di posisi #3 denga 31.000 unit. Album "24K Magic" milik Bruno Mars naik ke posisi #4 dengan 30.000 unit. Menutup 5 besar adalah album AFI terbaru, "AFI (The Blood Album), yang terjual sebanyak 29.000 unit.
Berikut 10 besar untuk Billboard 200 pekan ini:
1. "Starboy" – The Weeknd (56,000)
2. "The Search for Everything: Wave One" – John Mayer (49,000)
3. "La La Land" Soundtrack – Various Artists (31,000)
4. "24K Magic" – Bruno Mars (30,000)
5. "AFI (The Blood Album)" – AFI (29,000)
6. "Moana" Soundtrack – Various Artists (27,000)
7. "Stoney" – Post Malone (26,000)
8. The "Hamilton" Soundtrack – Various Artists (26,000)
9. "Views" – Drake (25,000)
10. "4 Your Eyez Only" – J. Cole (23,000)
Related posts