Music Newz Bites – 11 Aug
welly, 11 years ago
14
2 min

read
718
Pemenang American Idol ke 3, Fantasia harus dilarikan ke rumah sakit Carolina's Medical Center-Pineville, Senin malam dikarenakan overdosis. Belum diketahui jenis obat-obatan apa yang membuat nominator Grammy tersebut OD, kecelakaan atau sengaja pun belum dipastikan. Tapi yang jelas keadaannya tidak parah. Padahal beberapa waktu lalu, pemberitaan tentang sex tape yang menampilkan dirinya dengan seorang pria bernama Antwuan Cook. Ini menyebabkan istri pria tersebut, Paula melayangkan tuntutan pada Fantasia. Tapi menurut manajernya, dari berita yang dilansir TMZ Fantasia tidak ada kaitannya dengan keretakan rumah tangga pasangan tersebut. Sepertinya hobi baru Fantasia adalah membuat berita.
Ada gratis eskrim rasa gulali kapas dari Baskin Robbins dalam rangka promo Teenage Dream-nya Katy Perry. Nama es krimnya adalah Pop star. Sayangnya promo ini berlaku di Australia saja, tepatnya di Sydney dan Melbourne. Itupun hanya untuk tanggal 27 Agustus saja. Dan video klip untuk single Teenage Dream juga sudah ditayangkan. Bagi kamu yang pengen nonton, silahkan click disini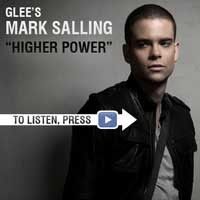 Tau Mark Salling? Kalau Puck dari serial Glee? Nah, cowok ini akan merilis album solo lho. Judul albumnya adalah Pipe Dreams akan dirilis di 12 Oktober mendatang. Sementara itu, yang sudah bisa dinikmati dari Mark untuk saat ini adalah single pertamanya yang berjudul Higher Power. Ini bukan kali pertama Mark merilis album lho. Karena di tahun 2008 lalu, dirinya sempat mengeluarkan sebuah album berjudul Smoke Signals, tapi tidak memakai nama Mark Salling, melainkan Jericho.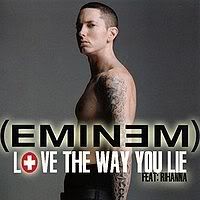 Pasca kerjasama Eminem dengan Rihanna, ternyata banyak yang berharap kalau duet ini juga bisa sukses dalam hubungan asmara. Neneknya Em bahkan memberi pernyataan ke Heat Magazine kalau menurutnya Rihanna adalah pilihan yang sangat tepat buat sang cucu. "Rihanna would make a suitable partner for Marshall. But he needs to enjoy life and not get carried away with any relationships at the moment." Padahal kan sekarang Rihanna sedang pacaran sama Matt Kemp, seorang bintang baseball. Dan oh ya, berkat 'Love The Way You Lie', Rihanna bersama Mariah Carey dan Beyonce menjadi pop star dengan lagu nomor 1 terbanyak di US Billboard Chart.
Terakhir, siapa-siapa saja yang akan tampil dalam acara penganugerahan MTV Video Music Awards tanggal 12 September nanti di Nokia Theatre? Jawabannya adalah Florence and the Machine, Usher, Pink, Katy Perry, Jay-Z, 30 Second To Mars, dan juga Alicia Keys. Masih ada satu lagi. Dia adalah orang yang paling dibicarakan di MTV VMA tahun lalu, yang menyerobot mikropon Taylor Swift saat berpidato di atas panggung. Ya, Mister Kanye West akan tampil juga di VMA tahun ini.
(Ai Hasibuan / CreativeDisc Contributors)
Related posts