Music Newz Bites – 17 Sep
welly, 11 years ago
27
3 min

read
699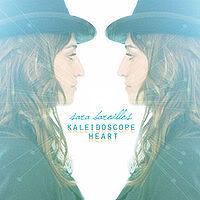 Selamat buat Sara Bareilles yang berhasil mendapatkan angka penjualan terbanyak untuk album "Kaleidoscope Heart" pekan ini di Amerika. Berdasarkan data dari Nielsen SoundScan, album ini terjual sebanyak 89.500 kopi. Dan menyambut prestasi ini, Sara mengungkapkan kebahagiaannya di website resminya, "I can't even believe that I'm writing this, but thanks to all of you who bought Kaleidoscope Heart, I had the #1 record this week! I had no idea that the record would be received with such open arms, and I can't thank you enough. I am humbled, and grateful, and a little overwhelmed. I look forward to thanking you all in person."
Daftar 10 besar Billboard 200 Albums sebagai berikut:
1. Kaleidoscope Heart – Sara Bareilles
2. Recovery – Eminem
3. NOW 35 – Various Artists
4. Teenage Dream – Katy Perry
5. Asylum – Disturbed
6. Audio Secrecy – Stone Sour
7. Interpol – Interpol
8. My World 2.0 – Justin Bieber
9. Dark Is The Way, Light Is A Place – Anberlin
10. Camp Rock 2 Soundtrack – Various Artists
Jadi, tahun lalu Justin Bieber udah ngeluarin My World, dan Maret lalu juga udah merilis My World 2.0. Ini semua belum berhenti, karena Bieber berencana untuk merilis album akhir tahun ini. Bieber akan berkolaborasi dengan rekan se-Kanada-nya Drake di album barunya tersebut sekaligus berharap rapper Lil Wayne berkontribusi juga. Super sibuk ya popstar yang masih berusia 16 tahun ini. Apalagi sekarang dia sedang syuting video untuk single 'U Smile'. Bieber juga bilang kalau single ini nantinya disediakan dalam versi yang beda. Sukses terus Justin Bieber!!!
Yang naksir sama Nadine Coyle, siap-siap patah hati. Karena penyanyi cantik asal Inggris ini sudah bertunangan. Dirinya mengungkapkan berita bahagia ini dalam wawancara dengan DJ Scott Mills di Radio 1. Dirinya bertunangan dengan bintang futbol Amerika Jason Bell di London. "He was really nice about it. He got down on two knees, not one knee, because he played football for a while so he was all banged up, so he kinda got down and asked me all nice. It was different." Wah, selamat ya buat kalian berdua. Dan dalam wawancara tersebut, Nadine juga ngaku kalau dia masih berharap Girls Aloud untuk reunian. Hanya saja masing-masing anggota sedang sibuk dengan urusan masing-masing, termasuk Nadine yang sedang mempersiapkan perilisan single solo pertamanya 'Insatiable' tanggal 1 Nopember mendatang, disusul album dengan judul yang sama sepekan kemudian. Sukses terus juga buat Nadine Coyle!!!
Sudah tau donk kegegeran media berkat pemberitaan mengenai kostum yang dikenakan Lady Gaga di acara MTV Video Music Awards akhir pekan lalu? Diberitakan kalau itu kostum rancangan Alexander McQueen terbuat dari bahan …ehem… daging. Nah, ini mengundang Katy Perry untuk berkomentar mengenai kostum Gaga. Baginya, kostum Gaga itu berlebihan. "I think her outfits are very Lady GaGa. It's like so over-the-top." Melanjutkan komentarnya, Perry bilang kalau dia juga pengen tampil sederhana. "I like all that theatrical stuff, but at the end of the day, I like to strip it all off and sit down with my guitar and write a song." Mungkin kapan-kapan Alexander McQueen bisa merancang baju yang less Gaga more Perry supaya bisa saling mengomentari.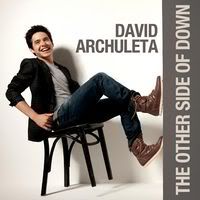 Sudah siapkah kamu untuk membeli album terbaru David Archuleta? Album yang berjudul "The Other Side Of Down" itu akan dirilis 5 Oktober mendatang, berisi 12 lagu dimana Archie terlibat dalam penulisan beberapa lagu dengan para penulis lagu kenamaan seperti Shelly Peiken, Claude Kelly, dan juga Danielle Brisbois. Melalui website resminya Archie udah mempremierkan track yang ada di album tersebut, sebuah lagu berjudul 'Stomping The Roses'. Sebelumnya, sebuah lagu berjudul 'Elevator' pun sudah diperdengarkan di radio di Amerika. Satu lagi ucapan sukses, sukses untuk David Archuleta!!!

(Ai Hasibuan / CreativeDisc Contributors)
Related posts