Music Newz Bites – 24 Sep
welly, 11 years ago
11
3 min

read
599
Ini sudah resmi, juri American Idol adalah pentolan Aerosmith, Steve Tyler, penyanyi/penari/pemain film Jennifer Lopez, dan satu-satunya juri dari musim pertama hingga sekarang Randy Jackson. Acara masih akan dipandu oleh Ryan Seacrest dan akan mulai tayang 12 Januari 2011. Gimana menurut kalian?
Ini nih salah satu album hot yang harus kamu punya sebelum 2010 berakhir. "Speak Now" dari Taylor Swift. Pemenang Grammy Awards ini akan mengeluarkan album tersebut pada tanggal 25 Oktober mendatang berisi lagu-lagu di bawah ini:
1. Mine
2. Sparks Fly
3. Back to December
4. Speak Now
5. Dear John
6. Mean
7. The Story of Us
8. Never Grow Up
9. Enchanted
10. Better Than Revenge
11. Innocent
12. Haunted
13. Last Kiss
14. Long Live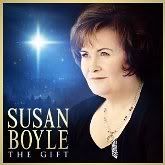 Sementara itu, albumnya Susan Boyle yang berjudul "The Gift" akan dirilis bulan Nopember, tepatnya tanggal 9. Berisi 10 lagu, yaitu:
1. Perfect Day
2. Hallelujah
3. Do You Hear What I Hear (Duet with Amber Stassi)
4. Don't Dream It's Over
5. The First Noel
6. O Holy Night
7. Away in A Manger
8. Make Me A Channel Of Your Peace
9. Auld Lang Syne
10. O Come All Ye Faithful
Boyle bilang kalau album ini dia punya tujuan khusus, "When making this album, I really wanted the songs to touch hearts. Music has always been a companion to me, particularly on special occasions. I wanted there to be a mix of songs that would flow with all our moods this holiday season. As much as the season is a time for reflection, it is also a time for fun and enjoyment with those closest to us.". Ach, pasti tujuannya tercapai!
Tahu lagu "You And I" yang sempat nongol di UK Single Chart tahun lalu? Itu lagu dari penyanyi asal Denmark yang bernama Medina. Nah, si Medina ini sudah merilis album berbahasa Inggris pertamanya yang berjudul "Welcome To Medina" bulan Juli lalu. Album ini musiknya aliran elektronika, jadi pas banget buat kamu untuk bersuka-suka. Selain 'You And I', Medina juga sudah merilis single kedua yang berjudul 'Lonely' yang videonya boleh kamu tonton disini. Kira-kira misi go international Medina bisa sukses ga ya?
Boyband The Wanted mengkonfirmasi bahwa album debut mereka nanti akan lebih edgy dibanding material standar-nya boyband. Untuk mencapai niatan itu, mereka merekrut Taio Cruz, Cathy Dennis, dan Guy Chambers gabung mengerjakan album tersebut. "It's taking a bit of risk I think, it's certainly not your usual boyband stuff.", terang Jay, salah satu anggota The Wanted. Single pertama mereka sudah mencicipi posisi puncak di Inggris, dan kalau albumnya nanti bisa mencapai posisi pertama di album chart-nya, Jay berkelakar kalau mereka akan pose telanjang untuk para penggemar.
Di edisi lalu, kita kasihtau kalau Gwyneth Paltrow sedang dilobi untuk membintangi serial Glee. Sekarang sudah dikonfirmasi kalau dirinya akan ikutan dalam serial tersebut sebagai guru pengganti yang akan jadi pacarnya Mr. Schue. Nah, yang lain jadi pengen ikutan nih. Zac Efron ngaku kalau dia ngebet banget untuk tampil dalam serial tayangan Fox tersebut. "They haven't asked me yet… I think it'd be really fun. They're doing a great job of the show.", tutur Zac. Oh iya, untuk episode minggu depan, Glee akan menampilkan Britney Spears. Dirinya muncul dalam mimpi-nya Brittany, salah satu anggota Glee Club.
(Ai Hasibuan / CreativeDisc Contributors)
Related posts