March Artist of the Month: Charli XCX
welly, 5 years ago
3
3 min

read
211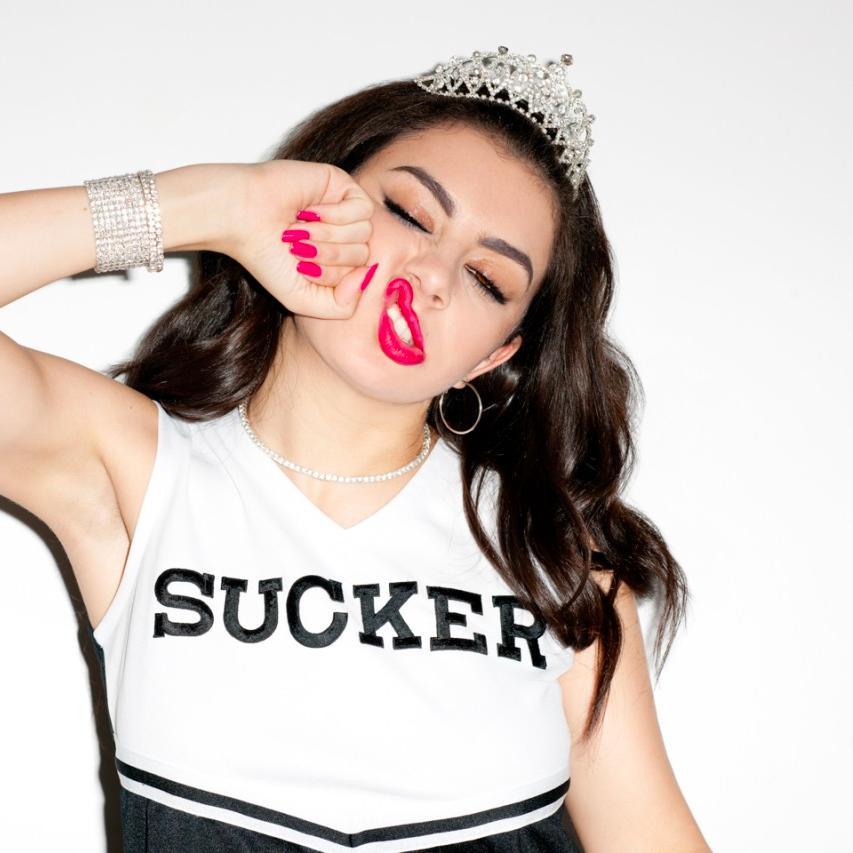 Sukses Icona Pop menjadikan 'I Love It' sebagai sebuah hit global juga ikut menyeret Charli XCX dalam kubangan sukses. Perannya sebagai guest performer dan co-writer dalam lagu tersebut memaksa khalayak untuk sejenak menoleh guna menyadari keberadaannya. Penantian sekitar 5 tahun sejak debut albumnya, "14" dirilis terasa terbayarkan dengan kesuksesan tersebut, sehingga langkah lanjutan untuk mengantarkan karya musik Charli ke puncak akan dikenali.
Charlotte Emma Aitchison alias Charli XCX adalah cewek 22 tahun asal Inggris yang sebenarnya bukan pendatang baru lagi di dunia musik. Di tahun 2008 ia merilis album perdananya secara independen yang bisa dikategorikan sebagai kastingnya ke major label. Ini, dan sejumlah pengalaman musik yang ia unggah ke MySpace membuah hasil. Di tahun 2010 ia berhasil meneken kontrak dengan Asylum Records yang bernaung di bawah grup Warner. Dari kerjasama ini, Charli dibuatkan sebuah album mini "You're The One", juga dipajang sebagai opening act untuk Santigold dan Coldplay.
Nama Charli XCX semakin besar dengan 'I Love It'. Ini menjadi faktor pemulus langkahnya untuk merilis album studio perdana dengan major label, "True Romance". Dirilis pada tahun 2013, album ini memang bisa dibilang belum bergerak kemana-mana. Poor performance di UK Albums Chart dan seluruh single yang dirilis, mulai dari 'Stay Away' sampai 'What I Like' malu-malu untuk menampakkan diri di single chart.
Terima kasih pada 'Fancy', single yang kategori hit-nya lebih berdampak dari 'I Love It'. Lagi-lagi Charli mengambil peran guest performer sekaligus co-writer. Posisi yang nyaman bagi anak dari pasangan ayah asal Skotlandia dan ibu asal India ini, sekaligus sangat menguntungkan baginya. Itu membuat "Sucker", sebagai album rilis major label kedua Charli mendapat predikat "anticipated". Maklum, di dalamnya terkandung 'Boom Clap', lagu solo pertama Charli yang n booming serupa 'I Love It' dan 'Fancy'. Berasal dari soundtrack film remaja "The Fault in Our Stars", lagu ini ikut menjadi favorit pecinta film saduran dari novel tersebut.
Ada 15 track dalam "Sucker" yang menggambarkan corak nyentrik dan di luar batas pop biasa yang Charli produksi, didukung oleh nama-nama ngetop semisal Benny Blanco, Greg Kurstin, Steve Mac, Naughty Boy, dan juga Stargate. Di samping 'Boom Clap' yang sudah dihafal mati, 'Break The Rules' yang rebel dan 'Doing It' yang seduktif adalah penawaran lanjutan dari album yang masuk dalam Top 10 album terbaik 2014 versi majalah Rolling Stone ini. Jadi penasaran dengan albumnya? Dengan kebaikan hati, Warner Music Indonesia bekerjasama dengan CreativeDisc mengajak Indonesia untuk ikut menikmati musik karya dinamik dan dimensi dari cewek yang majalah TIME sebut sebagai "riot girl" ini. Jadi mari restart wabah boom clap lagi, ikuti komendo untuk break the rules, dan pastikan kalau kita semua doing it! For Charli XCX!
(Intro by Ai Hasibuan)
Simak Review Album of the Month: Charli XCX – Sucker disini
Buy "SUCKER" Charli XCX on iTunes here
Official Website Charli XCX
Official Facebook Charli XCX
Official Twitter @charli_xcx
Official Twitter @WarnerMusicID
Official Facebook Warner Music Indonesia
Official Website Warner Music Indonesia
Related posts