Music Newz Bites – 26 July
welly, 11 years ago
9
2 min

read
492
Band asal Irlandia yang sudah melegenda U2, sekarang sedang berada di studio untuk pengerjaan lagu-lagu lawas mereka dengan gaya yang baru. Yang dikerjakan ulang adalah lagu 'Grace' dari album "All That You Can't Leave Behind" plus lagu 'All I Want Is You' dari album "Rattle And Hum". Gaya yang dipakai adalah R&B, berhubung yang mengerjakan jug produser R&B 90-an, Dave Hollister. Dave dikenal dengan karyanya bersama grup vocal BLACKstreet. Bono dkk sangat variatif!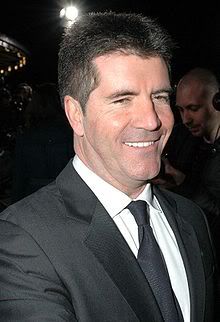 Karena ucapannya yang terlalu kasar, Simon Cowell harus berhadapan dengan tuntutan seorang kontestan Britain's Got Talent yang merasa terhina dengan kata-katanya. Tuntutan sebesar 3,8juta dollar dilayangkan oleh seorang kontestan bernama Emma Amelia Peark Czikai. Emma tampil dalam acara ini Mei lalu dan dia menyatakan kalau kehadirannya membawa tawa dan guyonan segar untuk acara tersebut. Tapi itu semua berubah menjadi kekesalan karena saat Emma tampil begitu banyak hal yang membuatnya tersinggung. Silahkan tonton penampilan Emma disini. Emma kemudian menyebut acara itu dan Simon Cowell sebagai bentuk eksploitasi, penghinaan, menurunkan martabat, dan biadab. Akankah Simon berhenti karena seorang Emma?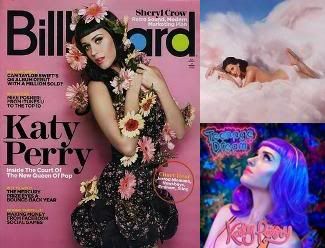 Meskipun singlenya sudah turun dari puncak lagu terpanas di Amerika, Katy Perry belum surut niatnya untuk jadi pusat perhatian. Bakal calon Nyonya Russell Brand ini tampil di sampul majalah Billboard edisi Juli 2010. Selain itu, Katy juga sudah menebar-nebar gambar yang akan menjadi sampul albumnya, plus single terbarunya yang judulnya sama dengan albumnya, "Teenage Dream". Album ini akan berisi 12 track untuk versi standar, sedangkan edisi deluxe akan ada bonus CD yang berisi 5 track termasuk hit 'Starstukk' bersama 3Oh!3 dan 'If We Ever Meet Again' bareng Timbaland.
Susan Boyle sudah bersiap di studio rekaman untuk album Natalnya yang diperkirakan release di bulan Oktober. Di album ini, Susan Boyle memberi kesempatan buat para fansnya untuk duet dengannya, dimana dia menggelar kompetisi yang disebut "Susan's Search". Para fansnya bisa mengunggah video mereka yang sedang bernyanyi "Silent Night" di YouTube page milik Susan Boyle. Berminat?
Terakhir… berita dari Justin Bieber yang untuk pertamakalinya bakal tampil di serial TV CSI dimana dia berperan sebagai anak remaja yang bermasalah dengan saudaranya yang berujung konfrontasi dengan agen CSI. Menurut CBS, "Every 20 years, a phenomenon like Justin Bieber graces our world. We'd like to believe that the phenomenon of CSI has had the same impact on popular culture. The opportunity to bring them together in the premiere is a great treat for our audience and all of its new viewers.". Tentunya hal ini disambut dengan gembira oleh Justin Bieber yang kamis lalu nge-tweet . Gimana yah kira2 aktingnya?
(Ai Hasibuan / CreativeDisc Contributors)
Related posts