May Artist of The Month: Jessie J
welly, 11 years ago
15
3 min

read
1802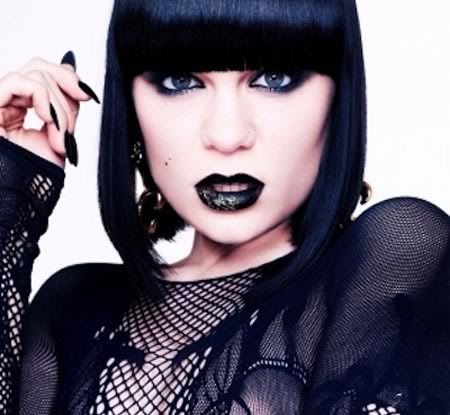 Hell yeah, people talked about her alot even before her very first single had been released. Media menamainya Sound of 2011. Penghargaan musik menganugerahinya Critics' Choice Award. Dan kemudian, setiap orang merasa ingin kenal dengan cewek yang satu ini. Beruntungnya kamu yang langganan berkunjung ke CreativeDisc.Com, karena bulan Mei ini kami akan menggriring kalian semua untuk lebih akrab dengan penyanyi yang dimaksud. Dialah Jessie Ellen Cornish, alias Jessie J.
Di masa-masa sekarang, saat sajian musik tak hanya berupa suara yang menggugah dan musik yang super catchy, tapi tampilan yang stand out juga menjadi penunjang popularitas, maka artis-artis pendatang baru punya tantangan ekstra dalam persaingan musik yang sengit saat ini. Jessie J menjawab tantangan zaman tadi dengan membuat debutnya di industri rekaman, setelah sebelumnya merasa matang dengan persiapan yang dilakukannya selama masa remaja bergabung dengan sebuah grup vokal, menjadi penyanyi latar untuk Cyndi Lauper, hingga menjadi penulis lagu untuk artis lain seperti Chris Brown dan Miley Cyrus. Tapi jangan kita jalannya dalam hidup ini begitu mulusnya, karena Jessie juga pernah mengalami hal-hal buruk, seperti serangan stroke ringan saat berusia 18 tahun, juga perusahaan rekaman yang menontraknya, Gut Records mengalami kebankrutan sehingga impiannya menjadi artis rekaman terpaksa tertunda. Setiap peristiwa pasti ada hikmahnya. Dan Jessie mengambil hikmah tersebut sebagai persiapan fisik dan mental untuk debut albumnya "Who You Are", yang selama 6 tahun belakangan adalah fokus utamanya dalam hidup.
Senyumnya boleh terkembang saat di penghujung tahun 2010 kemarin single perdananya rilis di Inggris. 'Do It Like A Dude' menyuarakan pemberdayaan perempuan, tersaji dalam tampilan apik di musik, kuat di vokal, dan unik di tampilan video. Ini adalah peluncur karir yang meroket di negeri sendiri, sekaligus penakar antusiasme pasar terhadap musiknya. Makanya, saat single 'Price Tag' yang menampilkan rapper B.o.B diluncurkan, dunia siap menyambutnya, dan kesuksesan besar Jessie J pun dimulai. Single ini mengajak kita untuk enggak terlalu serius dalam menanggapi segala hal dan mengajak untuk sejenak bersenang-senang tanpa pamrih. Semangat positif dalam lagu-lagu Jessie secara maksimal bisa kita nikmati di debut albumnya. Mungkin itu yang membuat para music director film suka dengan karyanya dan memasukkan lagu-lagu Jessie ke dalam film mereka. 'Who You Are' ada di film "Step Up 3D" dan 'Sexy Silk' di film "Easy A". Semua keranjingan Jessie J.
BBC menobatkannya sebagai Sound Of 2011, BRIT Awards untuk Critics' Choice tahun 2011 dimenangkannya, dan MTV Brand New 2011 memposisikannya di nomor 2 untuk Next Big Thing, dan kita tentu enggak mau ketinggalan dengan menobatkannya sebagai Artist of The Month di bulan Mei 2011 ini. Sekaligus memarakkan perilisan single terbarunya 'Nobody's Perfect' yang asyiknya minta ampun! Hell yeah, no one can do it like a dude except this J-J-J-J Jessie J!
Intro by: Ai Hasibuan / CreativeDisc Contributors
Podcast & VO by: Danie Cung / CreativeDisc Contributors
Ikutan yuk Quiz berhadiah 25 CD Jessie J "Who You Are" hanya disini
Baca juga review album of the month Jessie J "Who You Are" disini
Related posts